Masks
In late March I backed a kickstarter for making a new mask that would be both comfortable, safe, and result in a reduction of waste. Behold the S2 SILICONE MASK which is comfortable and reusable. The mask does have filters that you use, and from our personal experience you can use a single filter for 10+ days assuming you do not use it 24/7 while at work. See the company here https://modppe.com/products/mod-mask?variant=31931717124168 and you can buy from them directly….
OR YOU CAN USE OUR SWEET DEAL AND GET A £52 MASK FOR THE PRICE OF £15. Read on as to how I got that right. The selling company is giving these to Kingdom Houses at BREAK-EVEN rates.
STRICTLY 1 MASK PER KINGDOM HOUSES CUSTOMER – THIS OPPORTUNITY IS ONLY AVAILABLE TO CURRENT KINGDOM HOUSES TENANTS.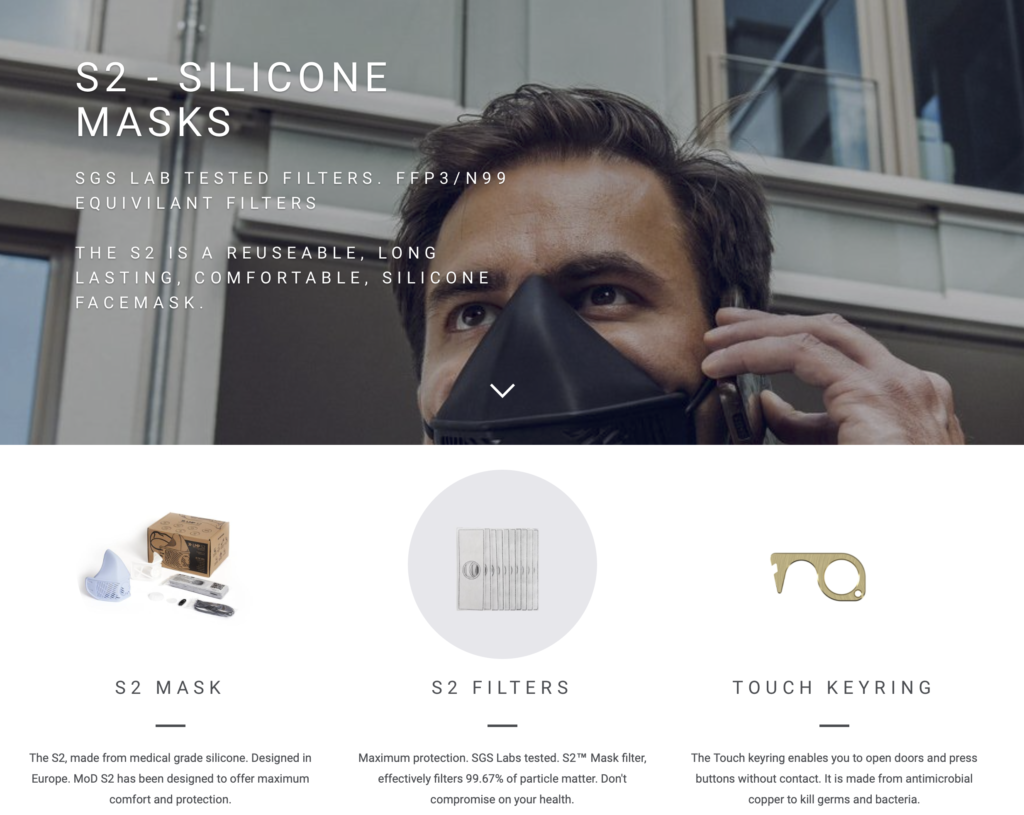 We have struck a deal with them and acquired a large quantity at cost for distributing to our customers. Unfortunately we are not able to give them away for free but are subsiding the cost. We've seen many of our customers struggle with masks and as we continue it may become a more common feature to have these. Why not wear something comfortable and cool looking!
TERMS AND CONDITIONS: This price is only available for our existing customers, we will use your email address to know who you are/which property you are in and arrange for the mask to be delivered.
All masks are sold on a TRADE BASIS and you will not be able to return it. We are actually losing money on each sale to our customers and we do not want the added administration of having to deal with returns. We have bought a large quantity in bulk to achieve this pricing – we are unable to return any opened units.