Refer someone to Kingdom Houses
Earn £100 for any person you refer who rents with Kingdom Houses.

Your friend will receive a one-off £50 discount on their rent.
All referrals have to be someone who is new to Kingdom Houses and has not already been speaking with us. The referral cannot be used in conjunction with any other offers we may be running at the time like for example the "Help To Move" we are currently operating.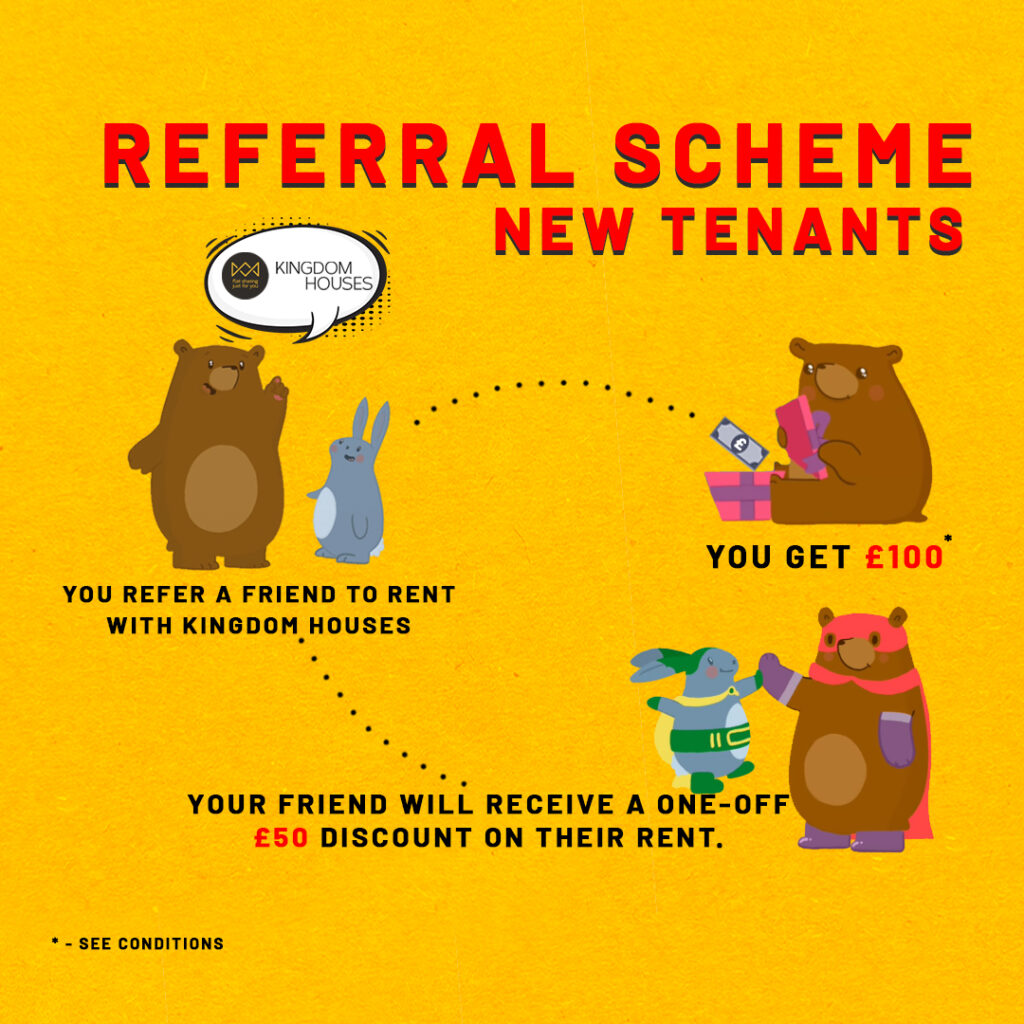 USE THE FORM BELOW TO INFORM US OF THEIR DETAILS AND WE WILL CONTACT THEM.
Referrals will only be paid on new customers, you cannot refer a transferring or returning customer.
They must be someone we are not already currently speaking with on our marketing platforms. That is they must be a fresh prospect or lead.
They have to sign a six month minimum term, if they sign a shorter-term then the referral will only be paid out once they pass their six month mark.
The referral can only be collected by one person, the way to make it is you is by filling in this form or if your friend contacts us directly they must immediately mention that you have referred them.