Open up a lounge – Craven Avenue Takeover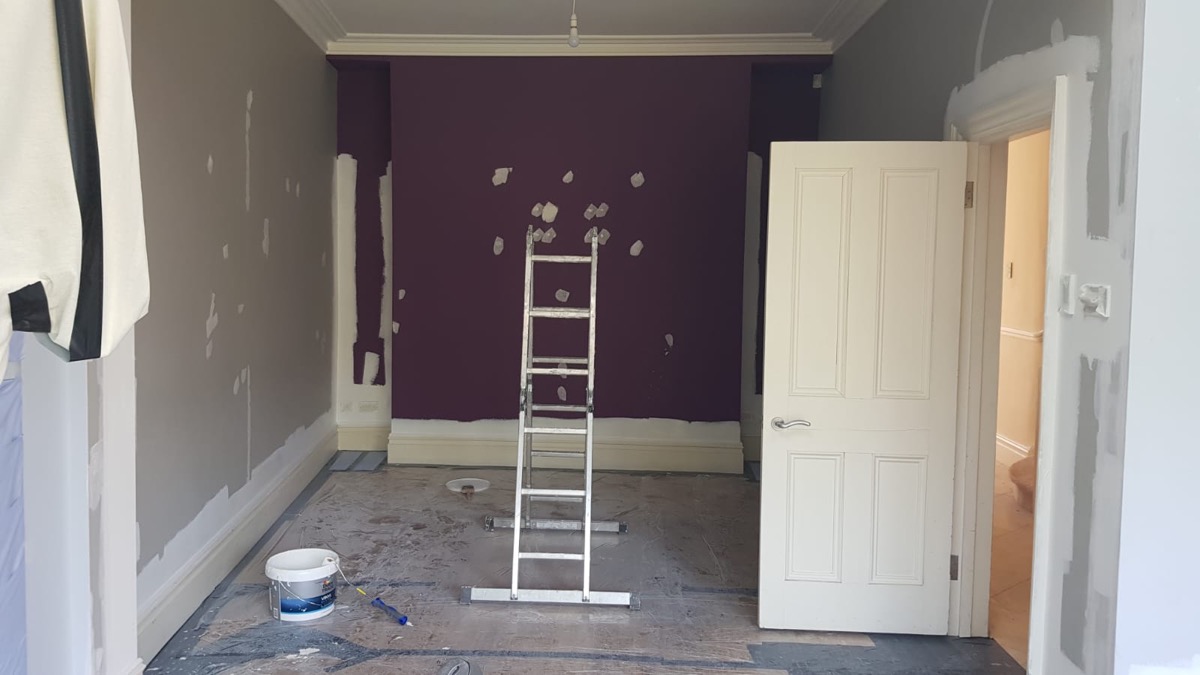 In July 2018 we had the unique opportunity to take over a property from a competitor who had fallen into arrears, and likely bankruptcy at some point. They hadn't paid their landlord in over six months and had been neglecting the property for quite some time. It is a large ten bedroom house and by the time we came onto the scene only four rooms were occupied.

We quickly got to work on proposing a deal to the vendor that would satisfy them, and the existing tenants. Kingdom Houses had to go as far as putting in money for the existing four tenants as the previous operate disappeared with their deposit monies and we believed it wasn't fair on them to lose out. They are afterall hard working individuals who simply got taken in by the room company, and on top of that we believed that they would stay and be valued customers.
A key change we made at the property was to open up the living room space, for some reason the previous operator put up a partition separating the lounge from the dinning room. We still couldn't find a reason why they did this, unless it's because at some point they used it as a bedroom which would have been illegal. The partitin split both rooms in such a way that neither was very useful. After getting the vendor's consent we proceeded to knock down the partition and redecorate. Gorgeous photos follow.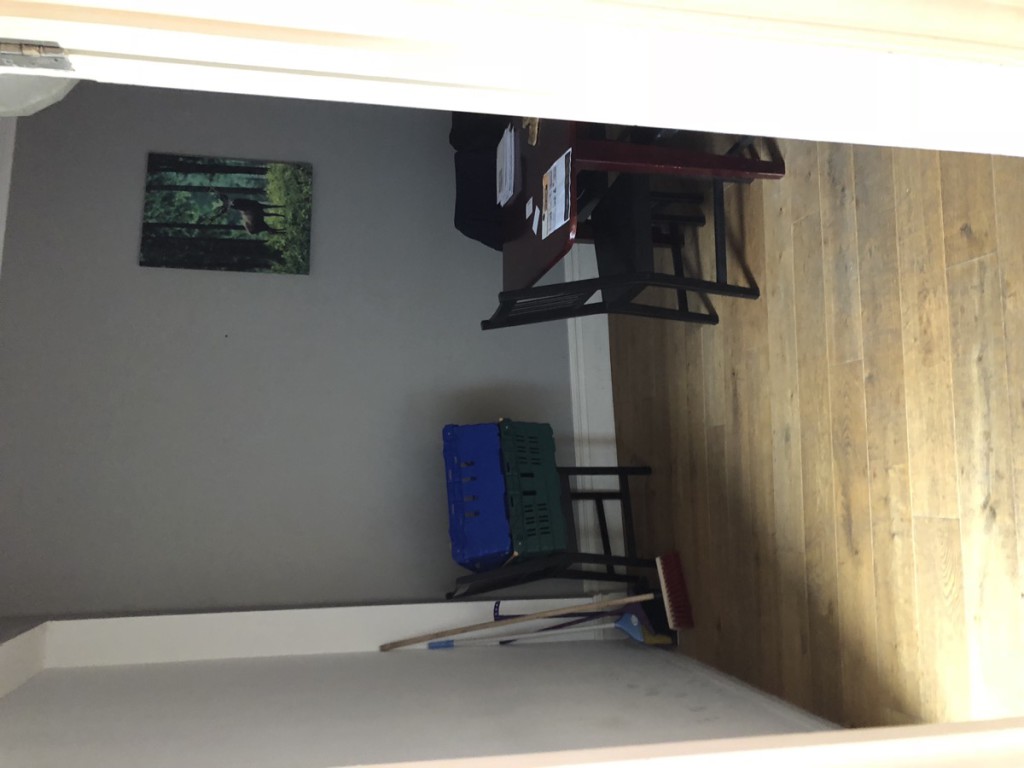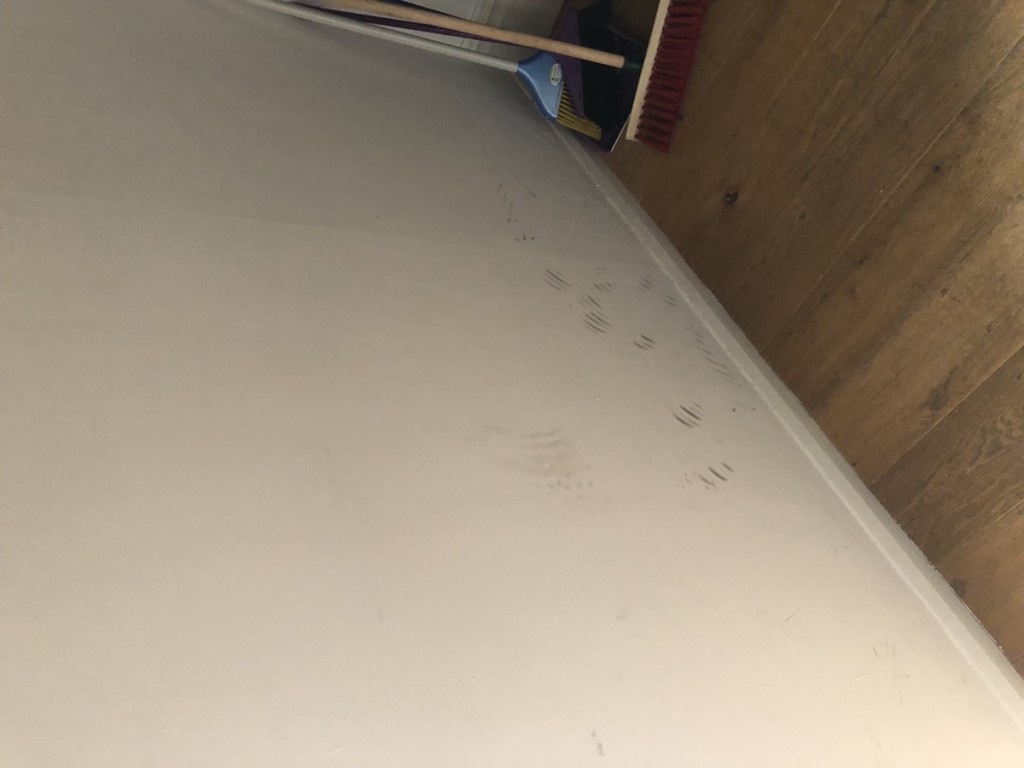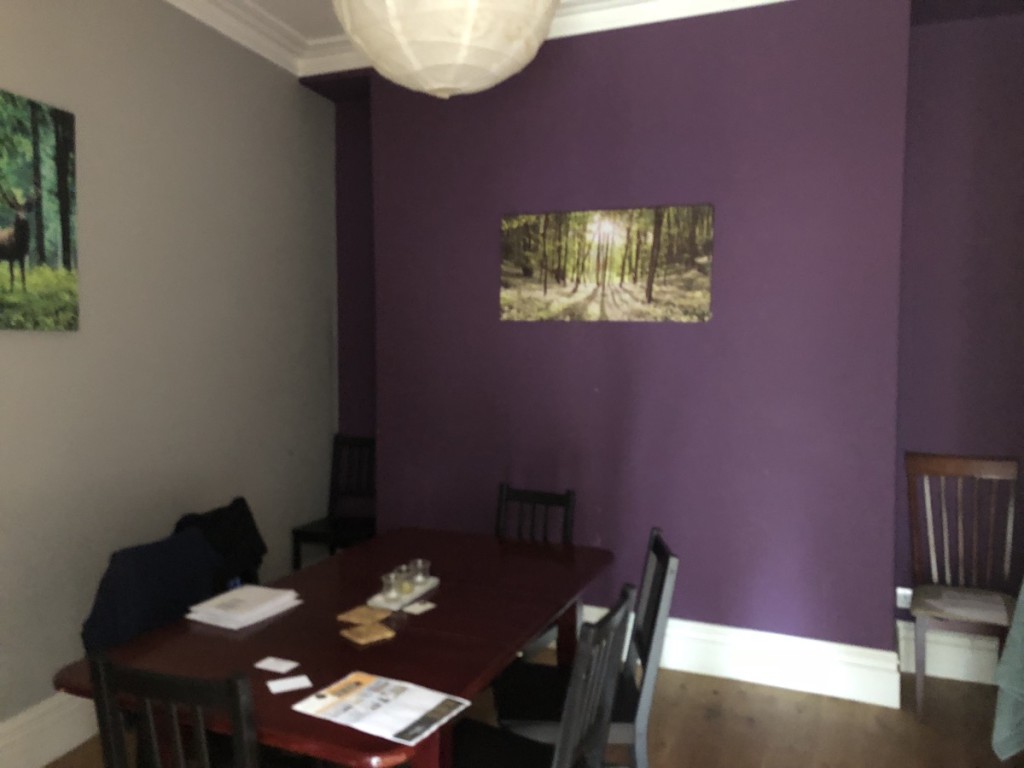 ---
Mid-refurb photos
---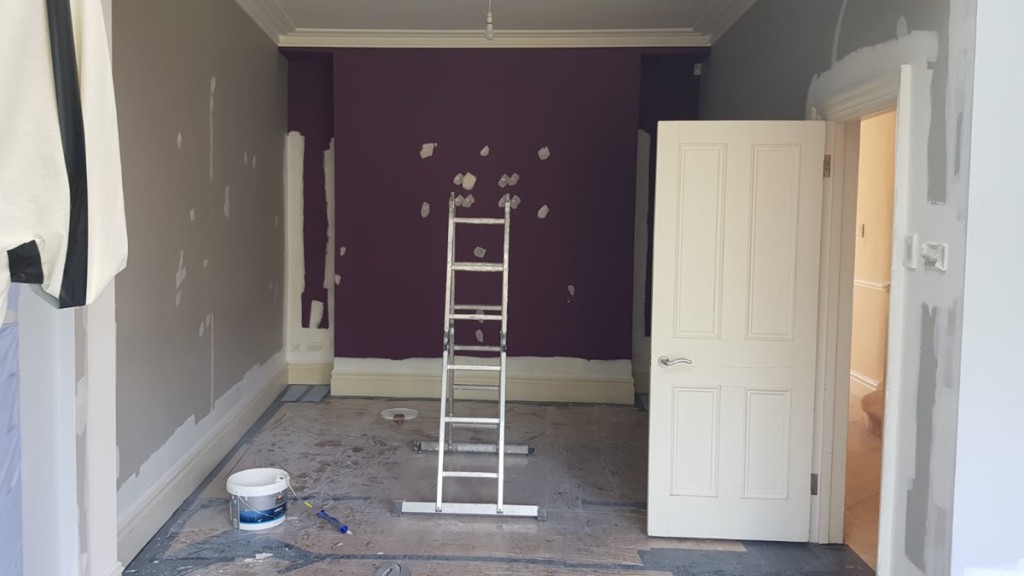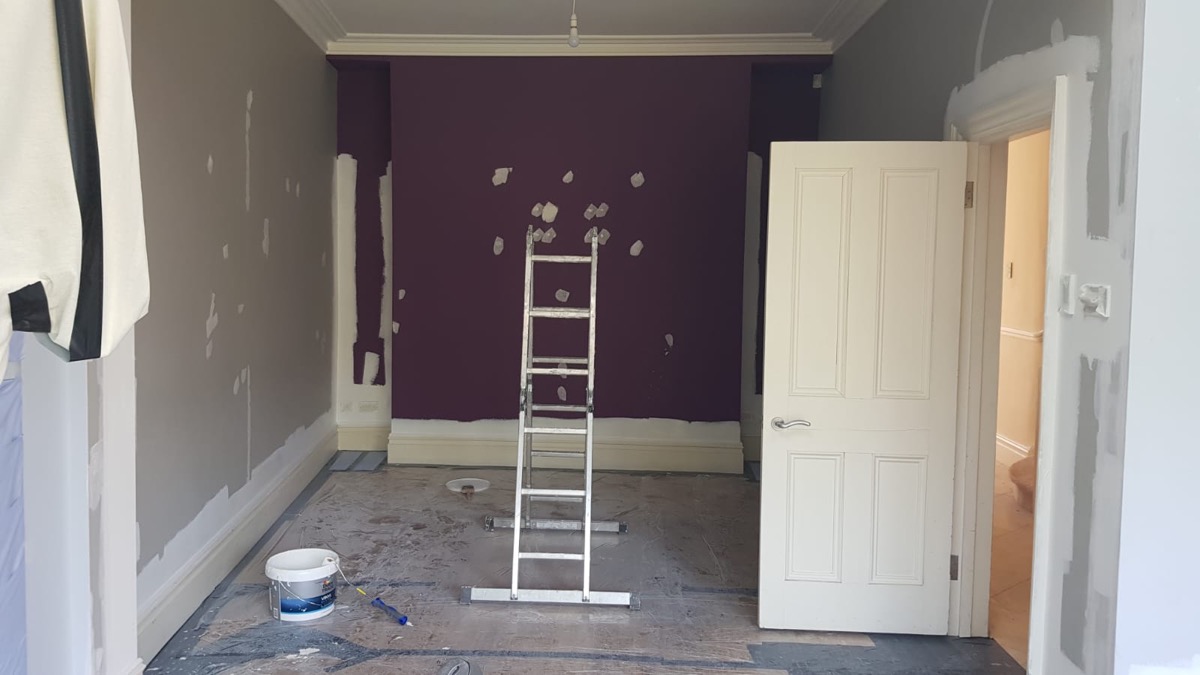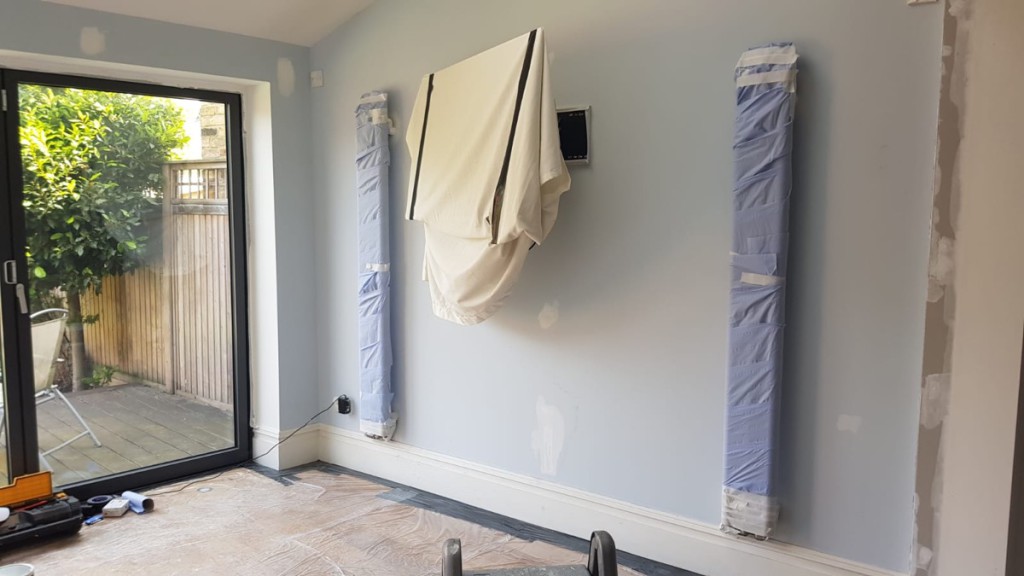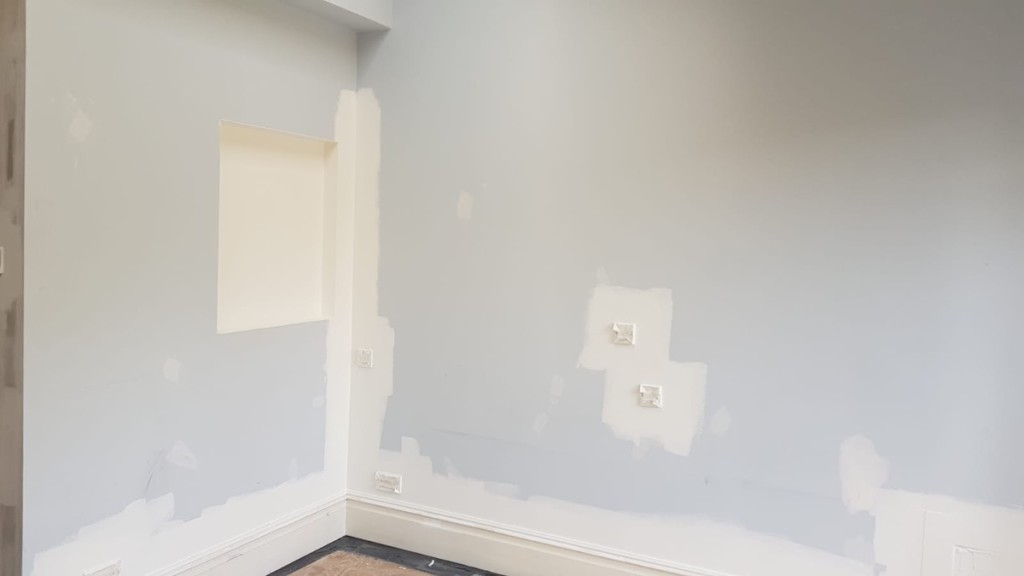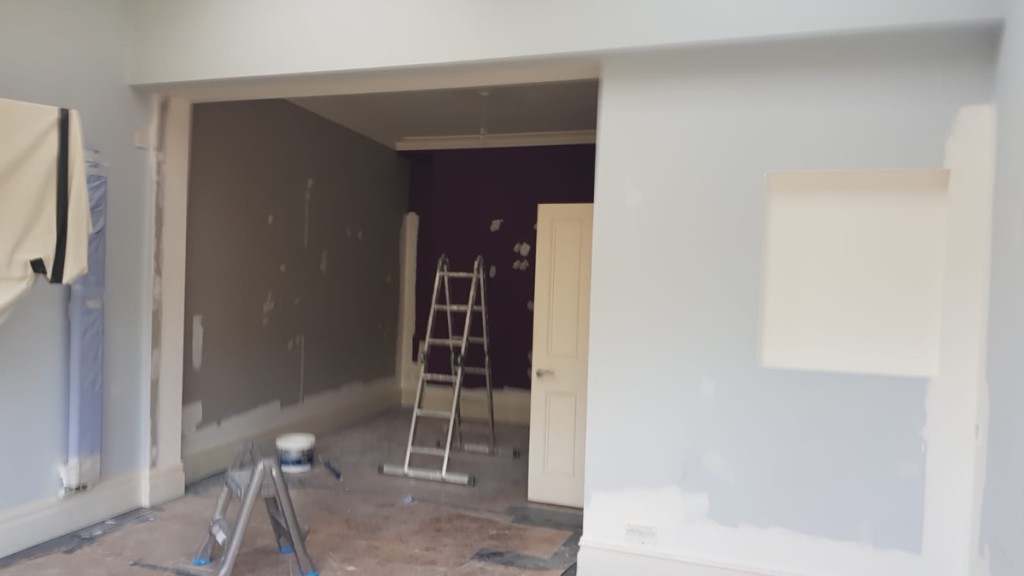 ---
Post Refurb Photos
---