Smart Meters – Installation in August 2021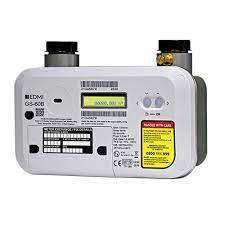 So as you may know, if you follow our instagram, we are getting Smart meters installed throughout the portfolio. There are some benefits but by large it's going to become a legal requirement very soon, so we figured let's do it now while it is summer time. INSTAGRAM –> https://www.instagram.com/kingdomhouses/
Unfortunately the process takes about 30 minutes to 2 hours so there will be no electricity or gas during this time. We know, very annoying.

THIS MEANS NO WIFI EITHER…
We are investigating options to run the WiFi from a battery for the duration that things are offline, but if you have serious work to do or zoom calls we strongly recommend you make a plan for the day such as your phone's 4G or going to the office.
Alternatively just make sure your employer knows and you don't book video calls for the day. You can take your lunch while the service is down.
As we are scheduling 8 properties per day it is not possible for us to know what time we are coming, we will send an INS when we set off the property so you would have around 15 to 30 minutes notice. Keep your eyes peeled for these messages.

Kindly take formal notice that
We will attend the property with keys
We may need access to the house from 8am to 7pm
There will be an outage up to 2 hours long on the day
IF the meter is in your room (if it is you would already now) then we will 100% need access to your room.
As we are dealing with linked systems we never know what may happen, if we are struggling to restore the power we may have to check all sockets in the property, and thus
Take notice we MIGHT have to access your room. This formal and legal notice serves as notice in advance, however as a courtesy we will send an INS message if we have to go into rooms.