Repairing Sash Windows – Avoiding permanent damage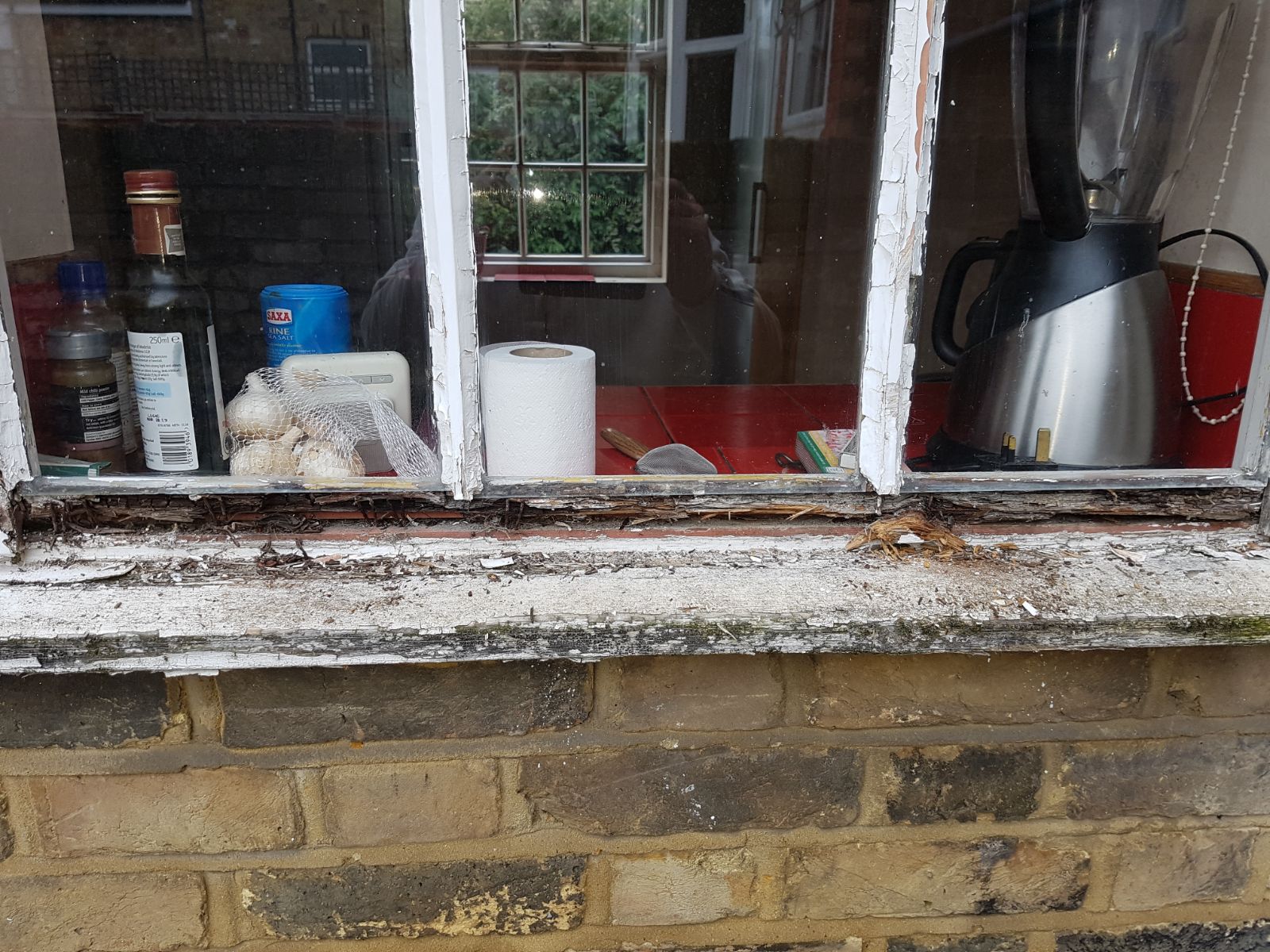 London has sash windows all over the place, and many of these are either costly to replace or impossible to replace. On the one hand you could be look at thousands of pounds to replace the original wooden sash windows with new UPVC or metal windows, and then on the other you could be limited by planning/the Council and either need to replace it with new sash windows (whether UPVC/metal or wood) or not be allowed to change them at all!!

With the situation as it is, the best course of action is regularly repairing and painting your sash windows and window sills. These get beaten down by the daily drizzle rain in London, and eventually the masonary paint (Masonry paints are specifically for exterior use and will protect your property from weathering and pollution. Aswell as offering protection,they improve the appearance of your property by brightening it up and bringing it back to life) will wear away and the exposed wood will ge wet. The wood swells and contracts as it cools down, heats up, and sucks in water like a sponge – eventually the wood rots. Once the wood is rotten it is way too late, you need to replae the wood altogether.
In this post we show a job we did repairing two windows that had been left way too long, the job was costly and expensive and not ideal. At the landlord's guidance we minimised the labour spent, and now these sash windows cannot open at the bottom which is the last thing you want (a degradation in quality, service, and style – impacting the property's value). A quick repair cost the landlord £250 in this scenario (having Kingdom Houses do it in-house), doing it properly would easily have been a thousand pounds to a joinery company.
Please landlords, be pro-active. Authorise the repair while the work and effort is low, so that we can keep these properties in tip-top shape.